AOMEI PE Builder 1.5 Review
|
I think Microsoft knows Windows operating system is not perfect, so it developed Windows PE as supplement of it. Full name of WinPE is Windows Pre-installation Environment, with which, you can do many things. However, the original Windows PE also has many limitations, that's why we need third-party software – AOMEI PE Builder as alternative to it.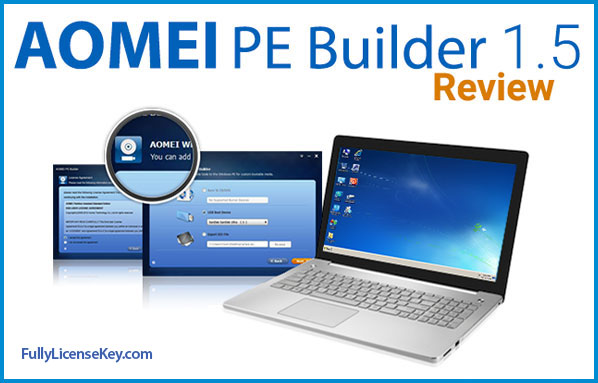 AOMEI PE Builder Review: Better Alternative than Windows PE:
Advantages of AOMEI PE Builder
AOMEI PE Builder is a freeware. It has a visualgraphical interface,and its created environment is familiar to Windows 7's desktop. To use it, you don't need to install AIK/WAIK. What's more, AOMEI PE Builder integrates a series of useful utilities and allows you to add more tools and drivers to make a customization bootable environment. It supports several bootable media. Then I will show you steps of using AOMEI PE Builder and let you know its advantages deeply.
How to use AOMEI PE Builder
Download, install and run, its main window as following picture shows. The main interface is an overview of AOMEI PE Builder too. Just click the yellow button – Next to continue.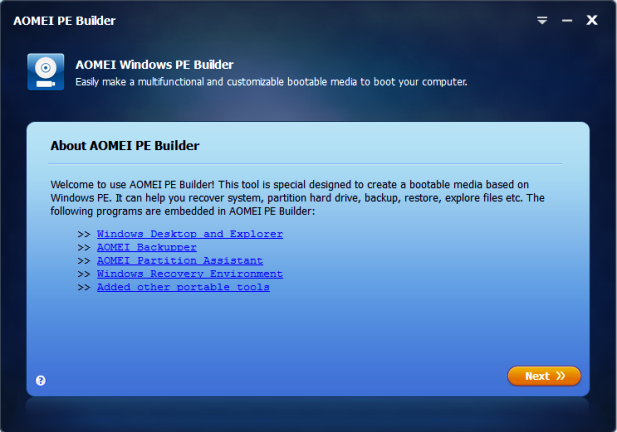 The second step: AOMEI PE Builder detects your system is OK to create the bootable media, click Next again.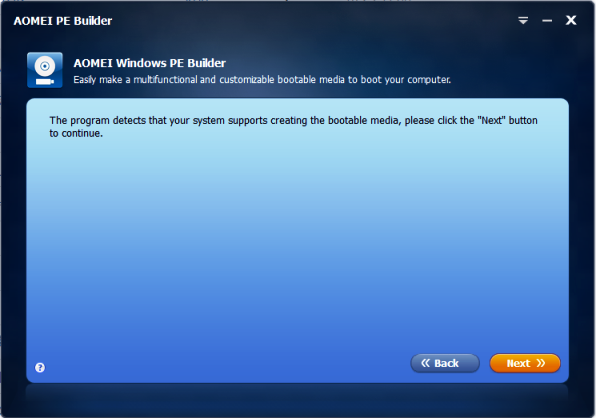 The third step: choose AOMEI PE Builder's inbuilt applications, add other portable tools and drivers according to your needs. By the way, AOMEI Partition Assistant Standard and AOMEI Backupper Standard are in the environment by default.
The forth step: select a bootable media. AOMEI PE Builder provides three choices: burn to CD/DVD, USB boot device and export ISO file.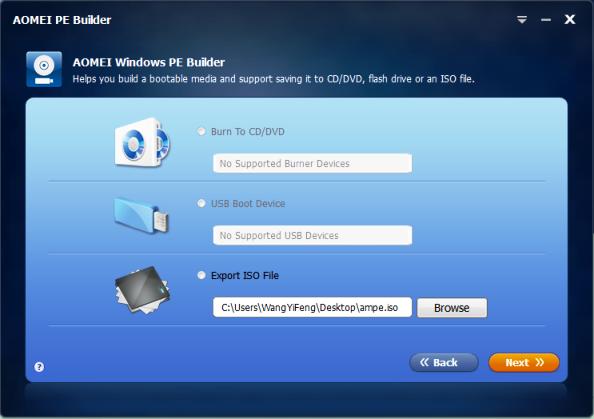 Click Next the last time will commit the creating task. Entering in the bootable environment created by AOMEI PE Builder as following screenshot shows. Including Windows explorer, start menu, taskbar, etc.
Supported operating systems:
Windows 7
Windows 8/8.1 and
Windows Server 2008R2/2012
Summary
When your windows system can't boot normally, you can enter the environment built by AOMEI PE Builder to fix it. When you encounter virus attack, you can enter the environment to anti it. Moreover, with the tools added in AOMEI PE Builder, you can almost solve all kinds of computer problems. All in all, AOMEI PE Builder is a practical and necessary software.
AOMEI PE Builder 1.5 FDownload:
http://www.aomeisoftware.com/download/pe/1.5/PEBuilder.exe