Best Free VPN Software For Windows PC- List of Top 10
|
Sometimes we need to find out best free VPN server for lots of work. Without best VPN service my IP can be detectable so best can provide good surety. So we decided to make a list of best windows supported free VPN software and here we go.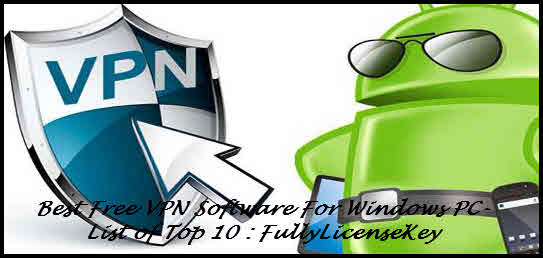 CyberGhost VPN
CyberGhost is the best free virtual private network service provider to surf the web by hiding identity. You can use the server from any country but all of them is not available on free version so that you need to use paid version but on the free version, you can use the server from various countries like USA, UK, Romania, Germany, Spain, Finland, Poland and many more.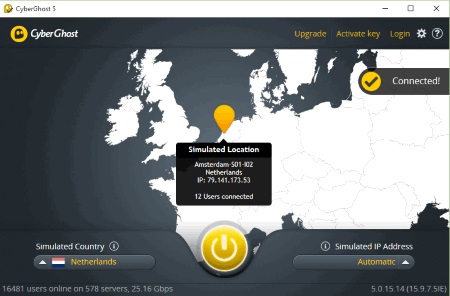 You can use it automatically while windows start but if you not like this then you can change it from setting also. Almost all the websites will be possible to surf anonymously.
GOMVPN with Chrome VPN Extension:
You can visit any GEO blocked the website by using it from the restricted area. No need to use additionally on your windows. You can use it as an extension on Google Chrome browser. We all know that VPN software makes browser slowly to use but on this VPN you will not suffer it.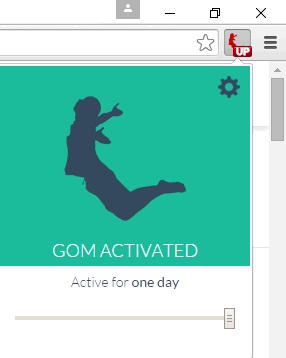 It can encrypt easily all the traffic data collectors' data including without HTTPS not supported websites. You can enjoy a safe browsing journey without any tension because you can block and unblock all the important or adult websites easily. So it is another good feature to choose it for use.
Download Link
JAP
JAP is available for all the operating system which has installed JAVA. At first, you need to set the custom proxy to use it which is '127.0.0.1' and need to type '4001' on the port field. After that, you can select any server from the list and will go forward.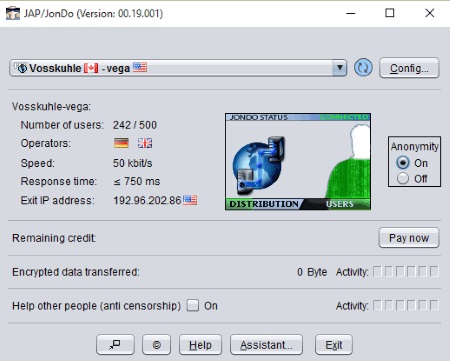 You will get an option to turn on or off to surf anonymously. So you can easily encrypt all the data. All the server is not free here. To download it please follow the link given below.
Download Link
proXPN (Free User based VPN with username Password):
To use it at first you need to create a basic account because it has a user based VPN client interface. So after installation, you need to input the username and password to enjoy it. You can use multiple locations.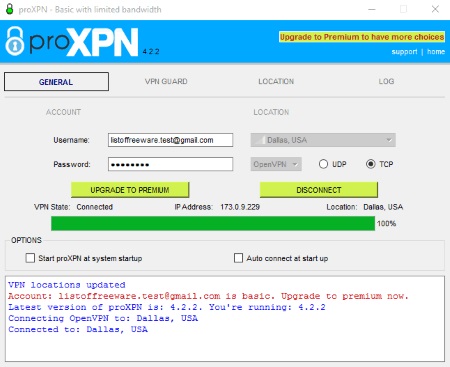 You can use it for unlimited time and data but it has a speed limitation of 300 KBPS and can surf it from one location which is the US. For other feature, you need to upgrade your basic account to premium account.
HIDE.me VPN 2019:
HIDE.me VPN is also like proXPN but you will get some more additional features on it. You need to create and activate your account then you can use it. You can use multiple servers from your plan but enjoying all the servers you need to upgrade it to the paid plan.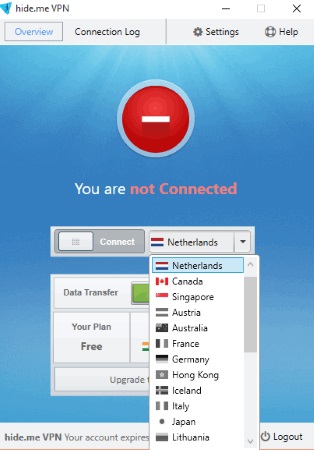 It runs automatically on startup. You can use it for surfing restricted online TV services and it always saves your connection log.
SoftEther VPN Client 2019 (with Register Many Username Password) Free Unlimited Bandwidth:
It is another easy VPN service provider software and it helps you connect with lots of locations by sitting on your computer table. If you feel bored to use the account on VPN software, then this software is for you because you have no need to use any user based interface.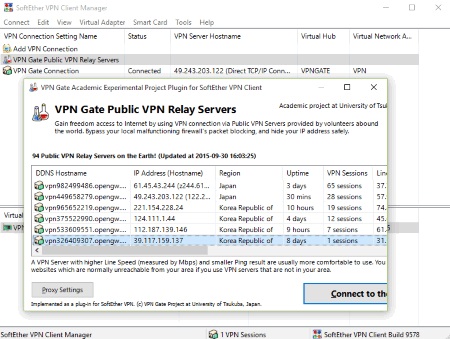 You can highly customize your VPS setting and while it's ready then it will install a virtual adapter on your network. You can create multiple adapters for multiple configurations. At last, we can say it is very easy to understand and use.
TOR Browser – An Anonymous VPN Internet Browser to change IiP Location:
It is another best VPN which will work more besides virtual network service as a privacy protector. So you can avoid country restriction and surf web anonymously.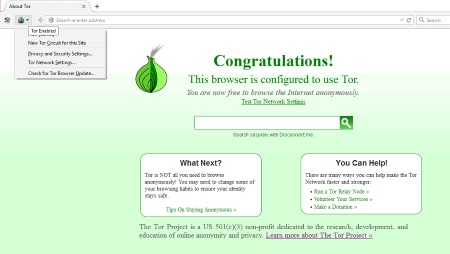 It automatically creates the bypass route for accessing the internet. This program is very small and easy to use.
ZPN Connect VPN Services:
ZPN Connect is another best quality VPN service provider and based on user control interface so that you need to create an account as a free subscription. On a free subscription, you will get 10GB data limit monthly. If you want more then you need to upgrade your plan.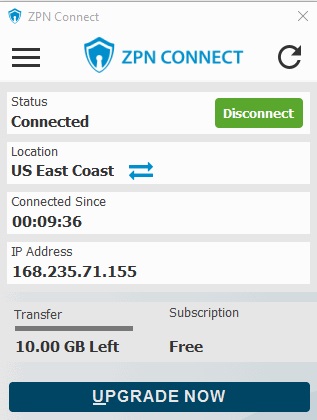 If you select a new server here, then your PC also assign with a new IP of this location. So it will help you to make you non-detectable.
Globus VPN Browser (Change IP Address with this Free Browser):
This VPN is very different than other VPN's we discussed. It is a VPN browser and so that you need to browser and surf online using this browser to enjoy private server. It is very easy to use. At first, you need to run the program and need to select which country's server you will use and connect with it and surf online.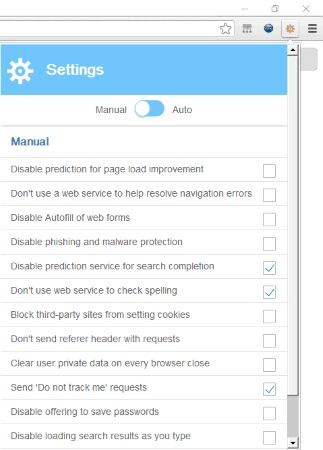 It is more secure than others and no one can track your data requests and can't cache your cookies. You can get some additional settings to enjoy more security that can disable more things. So we uploaded an image on the middle of this paragraph. Read it and will understand more about it.
Download Link
DotVPN (with Google Chrome VPN extension):
It is a google chrome extension which can help you to hide your identity from google chrome browser. To get the main interface you need to create an account and you can do it by clicking on the icon of it. After that, you can log in here and now can select s\your favorite server location.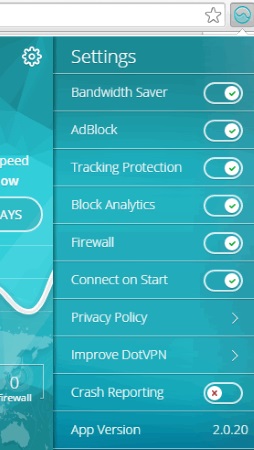 It has some more additional features like that you can save your bandwidth, can protect your data tracking, block all the ad while surfing, a great firewall, will get the report of a crash etc. You can start it while going to surf using google chrome by its setting change. At last, we can say it is a really good extension and can recommend them who always uses Google Chrome as a default browser.
Thanks for reading and Staying with us. If any question needs to ask, you can comment below. You can know more about the best free fastest VPN software by searching on our site. Thanks and see again later.