Best Wi Fi Hotspot Scanner Software for Windows 10
|
Every Wi-Fi user looks for a good Wi-Fi hotspot scanner software but it took time to find out for windows 10 OS. But to make it easy for all we made a list of all the best software and anyone can know more about it to choose one of the Best Wi Fi Hotspot Scanner Software for Windows 10. Let's start it.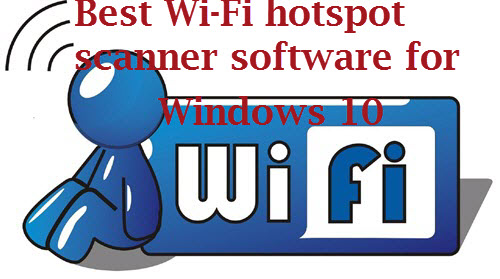 5 Best Wi Fi Hotspot Scanner Software for Windows 10:
5. WifiInfoView
It is another best product of a famous software development company named NirSoft. You have no need to install it because you can use it as a portable version. After running the application, you can see the available network list a while.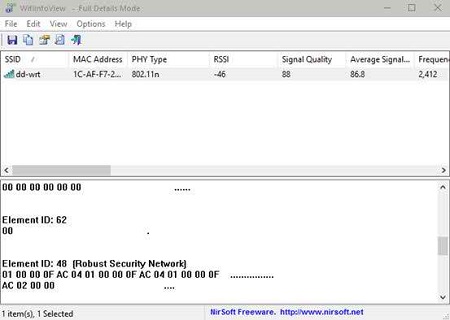 You can connect to the network from them. You will get more info about the network like network signal, type, the frequency used and many more. You can export the list of available networks.
4. WiFi Hotspot Scanner
It is a small Wi-Fi hotspot scanner and if you want to use it then you must need to install it on your computer to work. While installing you must need to avoid the installation of add-ons and toolbars.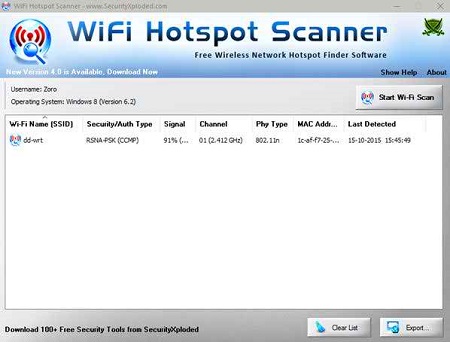 After that, you can see the list of networks available and if you want one more scan then you can use the start Wi-Fi scan button. It is not an advanced scanner but mostly you got good service. You can also export the list of networks.
3. Acrylic Wifi Free
It is another good Wi-Fi scanner service provider and has lots of uncommon features to do something more interesting. After finding the networks and can see real-time signal drops. Before connection you can check the quality of network.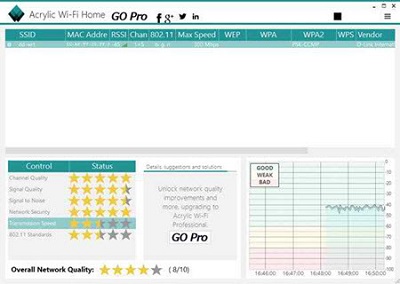 After some moments you can check the rating of network status and it depends on overall channel quality, signal quality, network security, network transmission speed and many more. You can detect all the basic info about a Wi-Fi network easily and all the tasks will be done automatically.
2. NetSurveyor
It provides a different view of Wi-Fi networks/ It can show 6 different diagrams of Wi-Fi networks. All the available networks will be seen in the top area of the diagram. You can see on first diagram about the signal quality of current Wi-Fi networks.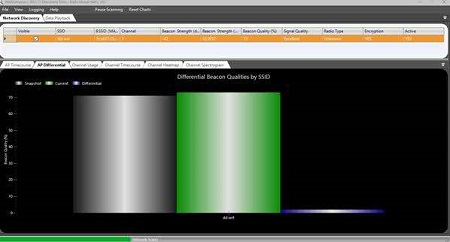 All the Wi-Fi network will be compared by the quality and all the diagrams will show details about Wi-Fi channels, network usage, and much more Wi-Fi analysis. So if you think you need it then you can follow the link given below.
Download Link
1. Xirrus Wi-Fi Inspector
It is another great Wi-Fi network finder tool that can detect all the available networks on your area. You can detect networks on your location by using its radar feature.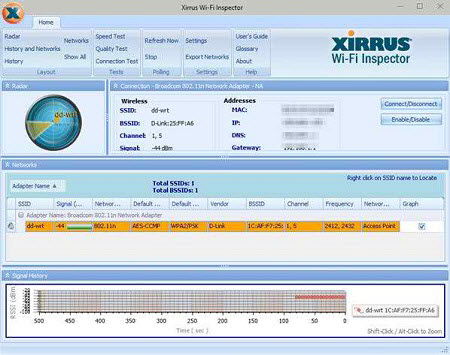 You can detect every signal drop on your interface. You will get lots of information about your network easily. So if you are interested you can use it by following the link given below.
Download Link
You got an idea about the latest best all the Wi-Fi network scanner and now it's your turn to find out the best one for you. Thanks for reading and staying with us.