How to Turn Off Windows Update in Windows 10
|
On windows 10 Microsoft sets to automatic update all the essential updates. Windows 10 update turn off is not easy because on some editions they made this option hidden. If you have only limited internet data connection, then you can continue to the methods otherwise we will recommend you to use it. Now let's know how to do it.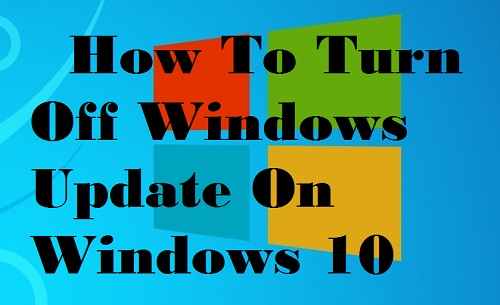 Method 1:
At first you need to go to run command by pressing 'Ctrl+R' button.
Now go to 'Computer Configuration then 'Administrative Templates. Now select 'Windows Components' and from this option select 'Windows Update' option. Now on the left sidebar find out 'Configure Automatic Update'.
Now check that it is 'Enabled' and choice your favorite option that you can make it 'Auto download and notify for install' or 'Notify for download and notify for install. So make your choice and save the changes.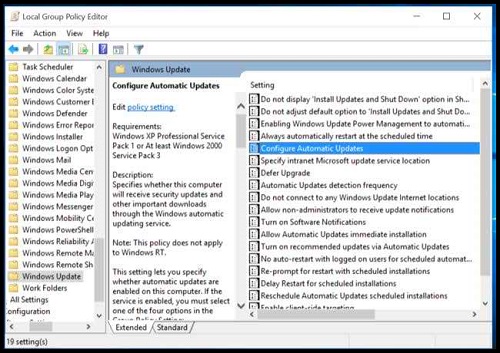 Now it will continue maintaining your choice but for permanent turn off you need to go back to Group policy editor and select 'Configure Automatic Update'.
At this stage you need to make the changes 'Enabled' to 'Not configured'.
Now I will share another method buy this method may not work on all the editions of windows 10. May be it will work only Professional Editions.
Method 2:
At first you need to go on 'Settings' section and on this menu you need to select 'update & Security' section.
Now you will be on the 'Windows update' section and on the right sidebar you can see an option called 'Advanced Options'. Now click here.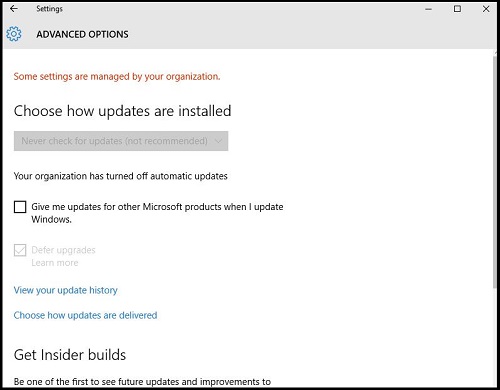 Select the option 'Defer Upgrades'. That's all.
Windows 10 update turn off is not a recommended method because you can't take any important security or other updates. So it can be costly. Microsoft send all the updates for securing their users PC but if you make it turned off then it will be bad idea. So I you haven't enough problem on internet data limitation you can continue to use it.
Thanks for reading and staying with us.