7 Ways to See Check CPU Temperature Monitor on Windows Mac PC
|
Today we are  showing How to Check CPU Temperature on windows and Mac Computer. CPU temperature is one of the most important equipment to keep your hardware healthy and secure. Overheating can be main cause for lots of problem. So to check your CPU temperature you need to follow some steps and you can know about them on this guideline.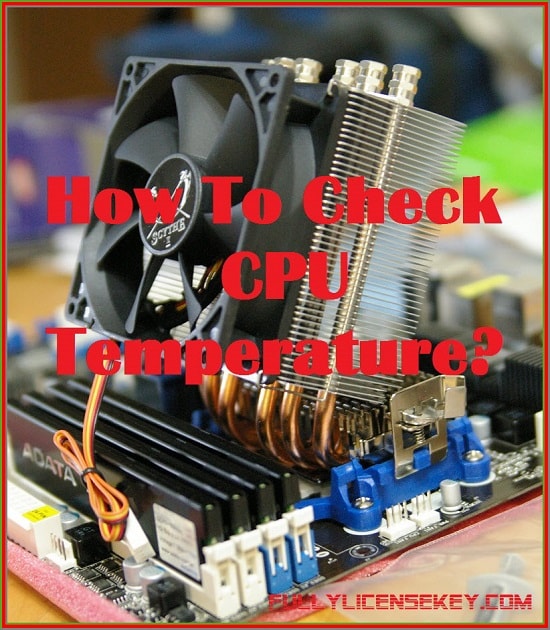 At first we will know about the methods / ways of checking it. So please follow below:
You can check CPU temperature using BIOS.
Using any third party Program (All programs can't serve you accurate result).
Now let's know about how to use those methods.
BIOS Using Method: On BIOS windows has built in hardware monitor equipment. Here you will also find CPU temperature. So let's know how to go on.
Step 1: At first you need to restart your computer to go on BIOS setting. Don't do complete restart after turned off and turning on you can see an option to access on BIOS so that you need to press F2 button on your keyboard. Basically it is not same on every PC typically it can be F2, F10 or Del. The correct key will be described on the screen and you need to press in before doing the normal boot.
Step 2: Now you will receive a new interface and you can see lots of section like H/W Monitor, Status, PC Health and many more. It is also not same on every computer.
Step 3: Now go to H/W Monitor section and here you will find the CPU Temperature, System Temperature, CPU Fan Speed and many more things.
Third Party Software Methods: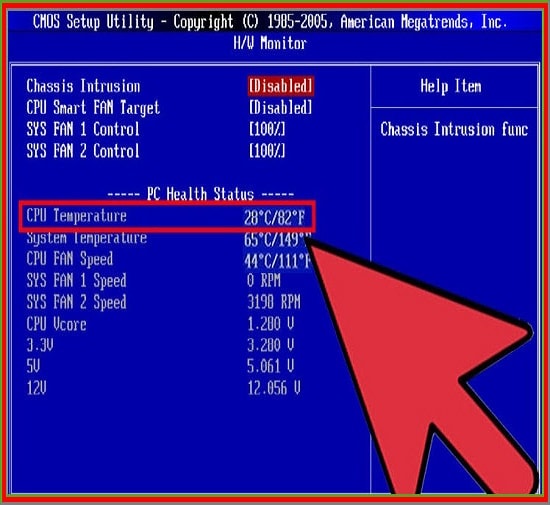 There are lots of third party software that can calculate your temperature but we will not recommend you to use any third party software. If you interested, then you can search on our site to get the list of best third party software's for checking CPU temperature of laptop and desktop PC. To use them please follow the manual of the software you are going to use.
You Can Also Download 3rd Party 13 Programs to Check Processor Temp on laptop or desktop PC.
How to See and Check CPU Temperature Monitor on Mac Computer for Free?
Step 1: Download Temperature Monitor App for Mac OSX here (Free Version)
Step 2: Open up the apps Preferences and click on the "Menu Bar" tab
Step 3: Drag the "CPU A Temperature" sensor to the top of the "Sensors to display" list
Also You Can Download
iStats 2 from here – Free for Mac OS X 10.6.8 or lower
iStat 3 from here  – $16 for Mac OS X 10.7
Now you need to know How much temperature is good for your CPU?
Basically, less than 75◦ c (167◦ F) is good for your PC. But before it, if you think your CPU is overheating than you can go to any service Centre.
[Note: You need to keep watching your computer others temperatures also]