How to Change Profile Picture in Skype for Business
|
For your business, your Skype profile should look professional and designed to be beautiful. The proper profile picture will give you extra benefits for you. If your picture is not much attractive then it can impact on your business. So, changing the Skype profile picture for your business is the perfect option for you. Here is our guide to How to Change Profile Picture in Skype for Business, lets start:

In this tutorial, we will show you how you can change your Skype Profile Picture for Business.
How to Change Profile Picture in Skype for Business?
Basically, to change your profile picture in Skype for the business you have to be logged in at Office 360. If you have done then follow the below rules.
After signing in to Office 360, on the navigation bar click on your photo.

Then you have to go for About me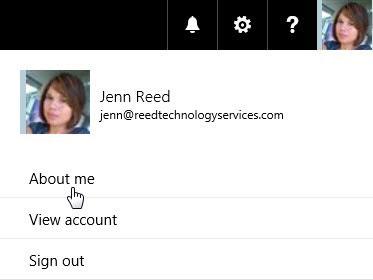 After that hit on Edit Profile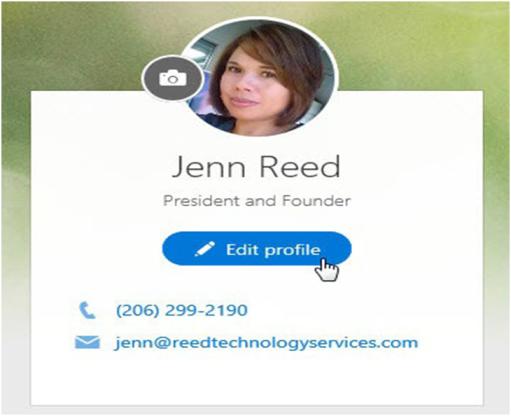 On the Basic information press on change your photo.

Click upload photo, choose the best picture then click open

After that, a new photo will be displayed. Then click save.
Now your skype should display with your location and information when people will call you. So, you should select a high-resolution photo so that when you are on the call your picture may not corrupt.  
edit or remove picture disabled in skype for business:
Add or update your profile picture in Skype for Business:
In the Skype for Business basic window, click on your picture. Or, if you haven't ever set up your picture, click the generic avatar, Avatar icon that appears where your picture would be.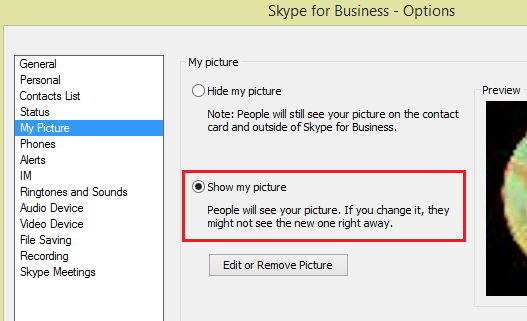 In My Picture options, under My picture, click Edit or Remove Picture to open your Office 365 About me page.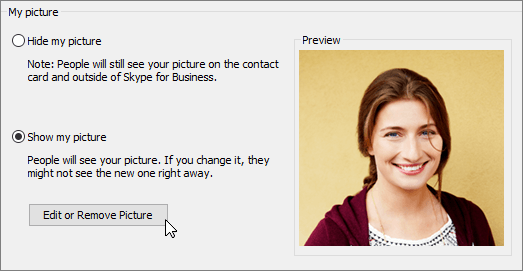 In this way you can easily changed the profile pic. If you have not skype for business software then you can download this here: skype free download for windows 10 64 bit full version here.