How to Change Skype Username on Windows 10
|
Suppose, you have created a Skype account just for fun with a horrible username.But after some time it becomes your official skype profile with so many friends, groups, seniors and many more. Skype username is the main ingredients to find you. In this situation, you may want to change your Username.
So, if you don't know how to change Skype username on the windows then don't worry because,In this article, we will teach you how to do it.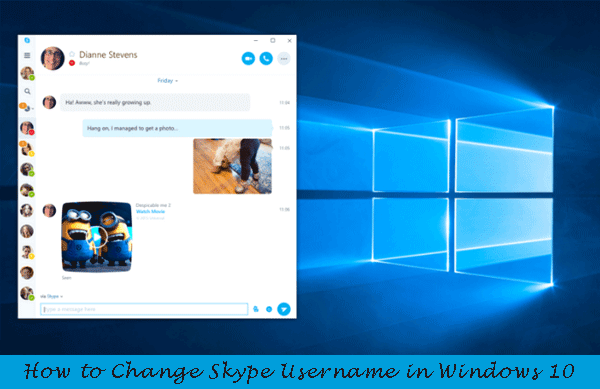 What is Skype username?
Your email address is your Skype username that you used to create the account. Your Skype username is different from the display name that you provided. You can always change the display name whenever you want. But you can't change your username as your wish. Because it's the main thing to find you.
But You can change it with an easy process.
How To Change Skype Username On Windows 10:
First of all log in to skype.com
At the top right corner, you will see your name. Now click it.
Then go to my account from the drop-down list.
From the contact details click edit profile
Then type your new username
Now near the top right corner click save then ok and you are done.
For android users:
First you need to sign in on your skype account.
Then you need to go to your profile.Then you need toscroll downand you will find a option like "Account and profile". Then click on it.
Then click on "your profile".
After that you can change your profile name and you just need to click on "save changes" and that's it.
In this way, you can change the Skype username.
If you don't have the latest version of skype software, then lets Skype Free Download Full Version here. The latest version of skype is more enjoyable to communicate.