How To Check Laptop Temperature Easily
|
Laptop becomes hot quicker than a desktop. It is really an important post to monitor the temperature of the laptop. Overheating causes lots of problems. Every laptop users know more about it and also knows that how essential to monitor it. Now let's know how to check laptop temperature easily.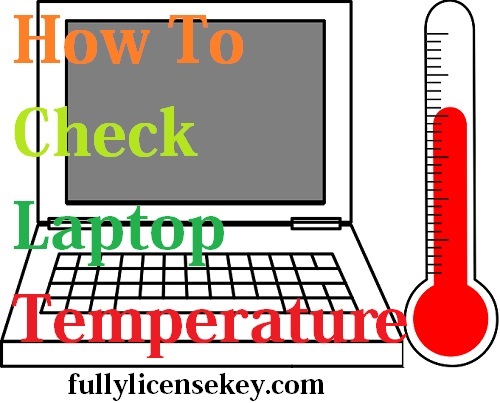 3 Ways to Check Laptop Temperature – with CPU Temp Monitor Software:
Method 1 (Using Notebook Temp Monitor Software):
You can measure your laptop's temperature using lots of software and mostly all software provides most accurate result but all software isn't good. So if you want to check notebook temperature using any software than you must need to choose a best CPU temp program that can you download from below:
Method 2 (Using Laptop BIOS):
You can check the temperature of your laptop using BIOS and it is the default process but a little bit freaky. Now let's know how to do it.
Step 1: At first you need to restart your computer and go to BIOS option. To go BIOS option while your computer starts, you can see some options for BIOS, Boot menu etc. You have to press the key of BIOS which is your laptop's default. Normally the key is F2 but it is not same for every laptop. It can be F2, F10, Del or others.
Step 2: You have to press the key real time otherwise windows will boot successfully. So be careful about it and if you failed once to try again.
Step 3: On BIOS find the Hardware Monitor and use your keyboard to select it.
Step 4: Here you will find about your CPU temperature, other parts status and much more information.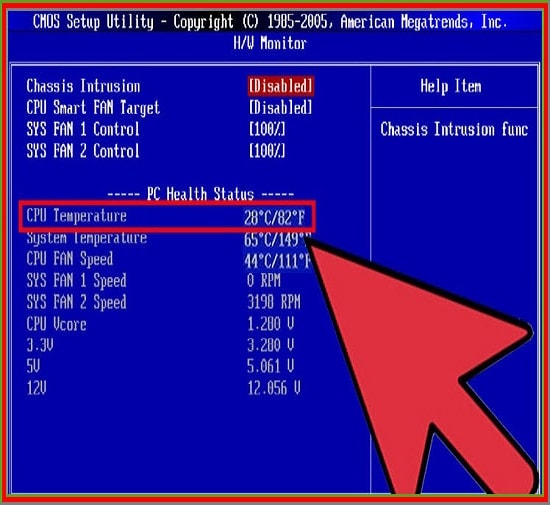 [Note: Please do not change any information on temperature without experts advice]
Method 3: On this method you have nothing to do to know about the temperature because now a time lots of laptops cages already show information about the temperature. It is situated on the body of the laptop.
They are all methods that we found to see the temperature of any laptop. You need to keep your laptop always cool, case overheating may be the cause of your laptop's hardware damage. Also for PC speed up and boost speed of your pc's games, you need to keep your laptop temp normal or cool. Thanks for reading and staying with us.