Systweak Anti-Malware: Free Malware Removal for Android
|
Systweak Anti-Malware: Free Malware Removal for Android. Malware attack causes serious performance issues on your device. It may cause a data loss or software or hardware issues. In recent times, malware threat has emerged multi fold With various variants of malware in the form of spyware, ransomware, adware, Trojans, phishing attacks, spam emails and much more. All these malicious codes are designed to cause serious harm to your data and personal security. Amongst this chain of malware threats, Android users have affected seriously due to being an open source platform. You can follow certain steps to protect your device and data by improving security.
One of these steps includes installing anti-malware software on your device which can help you avert all security threats caused due to malware attacks. These anti-malware software programs are designed to scan, find and remove all malicious codes effectively. In the series of these effective tools, one such app is Systweak Anti-Malware which works on advanced algorithms to provide you a complete security against all cyber threats. It offers many useful features, let's discuss some of them here.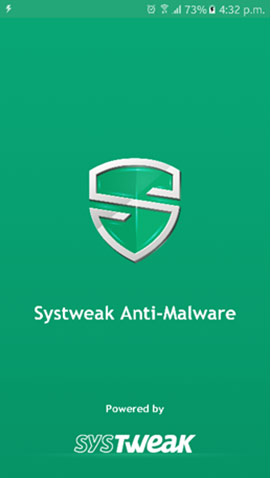 Features of the App:
Scan Features: Under Scan features, you can find details like whether the database version is updated or not, last scan date and information about real-time protection. Under scan results, app display green background when it doesn't find any malicious content and red background when it finds malicious content. Here, in the scan results it displays information like total file scanned on your device, time elapsed and malware found during the scan. It displays all malicious apps in a list preview and malware type next to them. By clicking on "Clean Malware" button you can clean all malicious apps and content.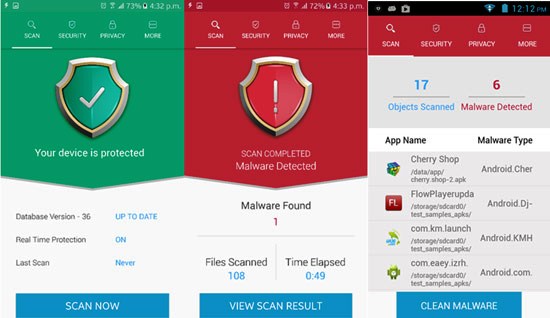 Security Options: Under Security option, it displays information related to all non-secure settings on your device and help you manage them. These non-secure settings may include installing from unknown sources, developer options, near-field communication (NFC) and Android Beam. It allows you to manage or disable these settings here.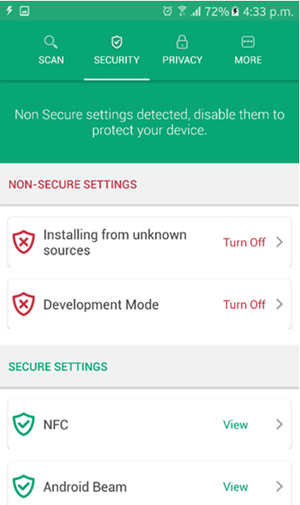 Privacy Options: Under Privacy Options, app display all apps on your device and various permissions which they have acquired. It helps you manage all permissions acquired by different apps on your device. It is useful to manage unnecessary and irrelevant permissions acquired by apps.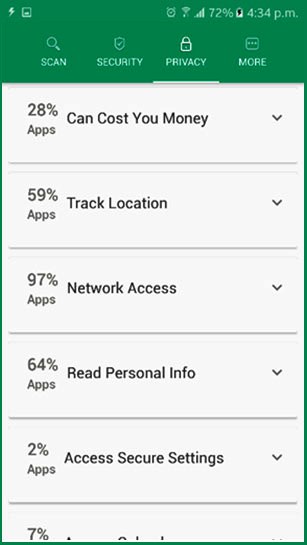 Scan Options: App offers two useful scan modes in the form of Quick and Deep scan modes. It is beneficial to refine your search process. Read Also: 10 best android malware scanner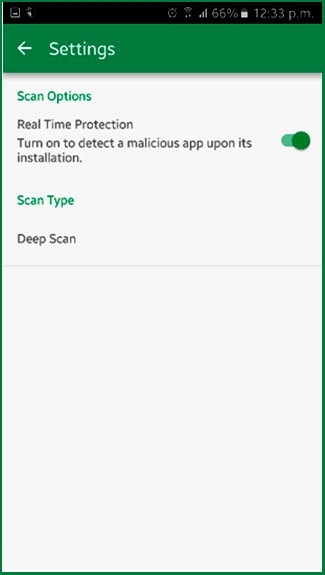 Settings: Here, app allows you to customize scan options and manage real-time protection feature.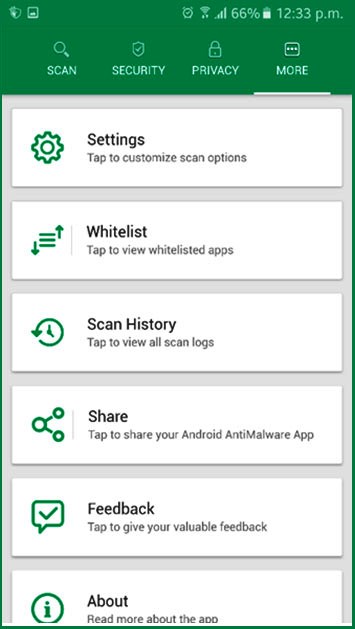 Whitelist: Using this feature, you can Whitelist any app on your device and exclude it from scanning process. You can Whitelist any app which you find safe to retain. Once you put any app to Whitelist, app will not scan it in further scan processes. It is an effective feature to keep your important apps and data safe.
Scan History: Here, you can see scan history related to this app.
The Verdict of the App: Systweak Anti-Malware is tailor made tool to help you protect your device from all cyber threats including malware attacks. It works on smart algorithms to scan, find and remove all malware threats effectively. It not only offers security features but it also helps you keep your privacy intact. It helps you manage various non-secure settings on your device effectively. Systweak Anti-Malware is one of the best tools available to keep your device protected from all virtual threats.

Apoorv bhatnagar is working at Systweak Software, as an SEO analyst and  technical Content Writer. His potential of writing is PC  tips , Android  and Mac tricks and he is anxious in writing other technical blogs. You can also find Apoorv on Facebook and LinkedIn.