How to remove Adware from Internet Explorer
|
Internet explorer is one of the top browser and it is the main build in browser on windows operating system. On windows operating system till windows 10, Microsoft uses Internet explorer as a build in browser but recently on windows 10, they added another browser named 'Microsoft Edge'. Internet Explorer is one of the best most used browser also and it's also a favorite choice for installing adware and harmful extensions.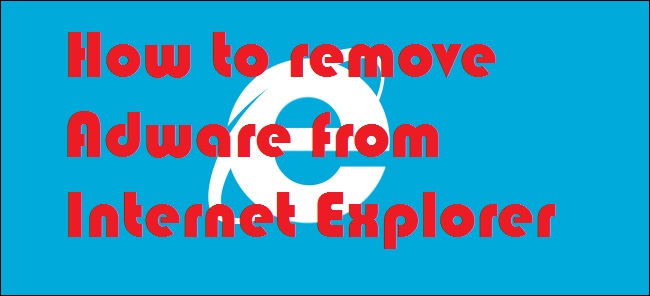 Now a time every second you can be target of adware. After affecting, you will see pop up ads and your page can be redirected to be some other malicious page. So it's very important to remove adware and harmful extension. So before knowing the way you need to make a system restore point, after that you can continue to the process.
How to remove Adware from Internet Explorer?
Run internet explorer and go to top menu, then visit tools option. Now go to Manage Add-ons section. It will open a new window and now you can show your installed add on programs.
Now go to left sidebar and select Toolbars and Extensions section. Now on the right section you will find the list of installed add-ons and you can remove all the harmful add on by clicking on disable button.
Now on the left section you can go to 'Search Providers' and from the right section you can select Google or any other search engine as a default search engine. Now you can remove harmful adware relevant search engines.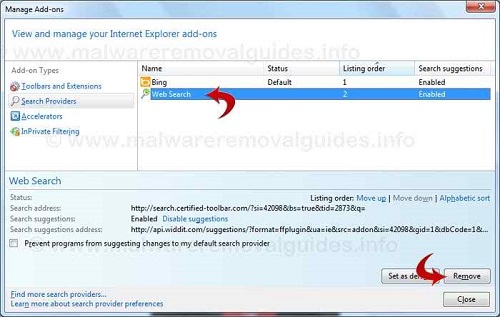 Now close this window and again go to Tools and on this section go to Internet Options. Now under the General Tab find out Home page section and there remove the homepage link and you can keep it blank by clicking on Use Blank option or you can use your any most visited important site as a default browser but we recommend you to use Google search as a default homepage. After all, click OK and save all the changes.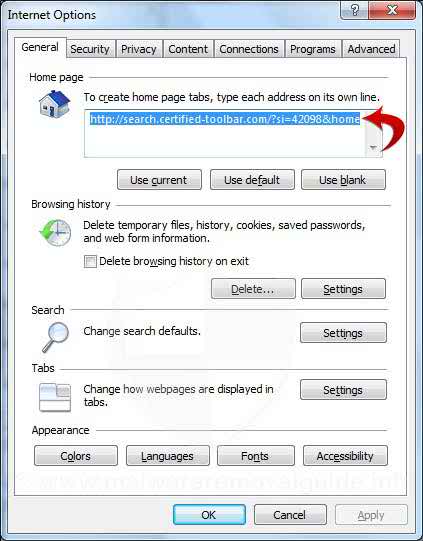 Now go to Gear icon at the top right bar and then go to Internet options. Now go to Advanced tab and click on Reset button. Now check the delete personal settings box then process it by Reset button. After reset close the dialogue box and close internet explorer. Reopen it and check everything is OK or not hopefully everything will be all right.
Thanks for reading and staying with us.