Top 15 Best Strategy Games for Android Phone 2020
|
Games and Sports, compulsory need of human being. We always try to play many types of sports and games, when we get free times. At first, we were playing games physically. But after inventing Mobiles and Computers, now we are playing games with those gadgets. But, games have many types.
Today i am going to share about some Best Strategy Games for Android Phone of 2020.
We not play only one type of games. There are many categories of game, like Action, Adventure, Strategy, Simulation, Arcade, Kids and many more. But all peoples don't like all types of games. Some like to play Action, then some like to play Simulation. Strategy, it is also a one category of games. In that topic, I will talk about this top 15 best free strategy games for your Android mobile phone and tablets.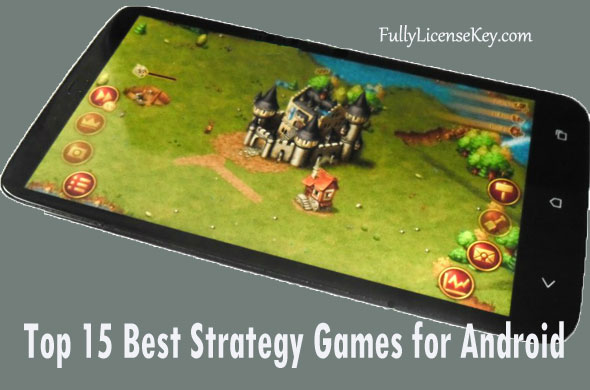 Top 15 Best Strategy Games for Android Phone and Tablets 2020:
What is a Strategy type game?
 If you are new with this word, then first you have to know what strategy is. According to Wikipedia, Strategy is a plan of action or policy designed to achieve a major or overall aim. In strategy type games, you have to use your brains to overcome strategic challenges. In some games, you have to control your country or villages from enemy with your sharpen brain. Or in some games, you have to make happy your country locality.  Means, in this type of proper strategy will brings you a proper victory. And wrong strategy can bring you defeat. So, you have to keep in mind that always.
Top Games:
There are many strategic games in Play Store. But all are not good, some are best and some are worst. But, after a long time research, we found the best 15 strategy games which are most played and top rated by play stores. Here are those top 15 best strategy games for Android with a short description.
#01. Clash Royale:
Clash Royale, one of the best android games of 2017. This game is come from the makers of Clash of Clan. This games character is derived from Clash of Clan. Then makers make some new characters and add with this. In this game you have to defend your Crown Towers, and take out others Crown tower for Win. This is a multiplayer game. You have to fight with other human.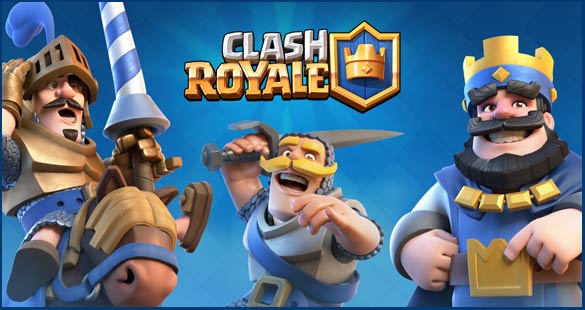 You have to make your own deck with card for fight. But all cards will not be unlocked. You have to unlock the cards by playing. More will you win and more trophy will you gain. There are many arenas, so by getting higher trophies will transfer you from old to new arena. You have to proper use of the cards with proper strategy to win this game. So, hope you will like it.
Installs: 100,000,000 – 500,000,000!
Price: Free
Download Clash Royale from Here
#02. Clash of Clan:
Another biggest one from Super Cell. If you want to know that the most played games of world, then you will hear the name of clash of clan. This is a worldwide famous strategic game. In this game you have to defend your own villages from enemy villages. You have to make your armies prepare for battles. And also you can upgrade them and stronger your powers.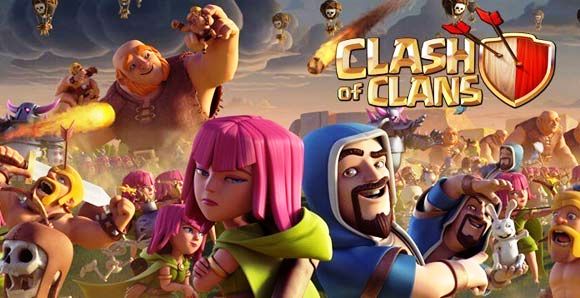 There is clan where you will gather your mates and fight with other clans for victory and achievement. There are many events in this game. And this game takes updates in every season, and makes their game related to the seasons. And the developers are working for it to make new characters of this game to add. You can play this game also.
Installs: 100,000,000 – 500,000,000!
Price: Free
Download Clash of Clan from Here
#03. Boom Beach:
This game is also from Super Cell. Boom Beach is related to Clash of Clan. But not fully like clash of clan. This game is made of new age. But the clash of clan was made of old age and historic characters. Here in this game you have to fight with other player for loots. After getting a lot of loots, you can upgrade your houses and guards. With the loots you can also update your soldiers. There are many bosses and evils.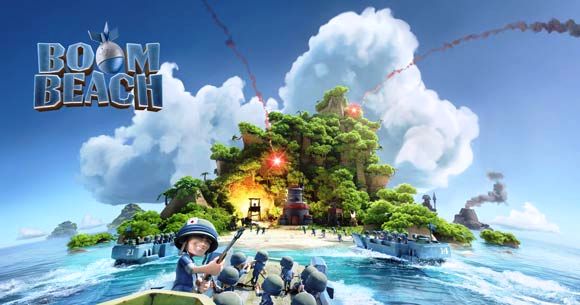 Fight with them, and destroy their evil planning. The whole world is full of lot of precious thing. So, fight, destroy and loot those precious things. Join with other players to make anew task force. This task force will finish some co-ops mission. This will give you so many good things. This is also a good game. I hope you will like it also.
Installs: 100,000,000 – 500,000,000!
Price: Free
#04. Plague Inc.:
Plague Inc. is a fully unique game which story is not similar to any other games story. Plague is bad minded strategy game. But it will not make you bd. This is a fun and bad mixture. Plague Inc., main story is based on to infect the world. You have to make viruses and related weapons to infect peoples. There is also a function where you will make dieses through your virus. After making it, you will reveal it to the world.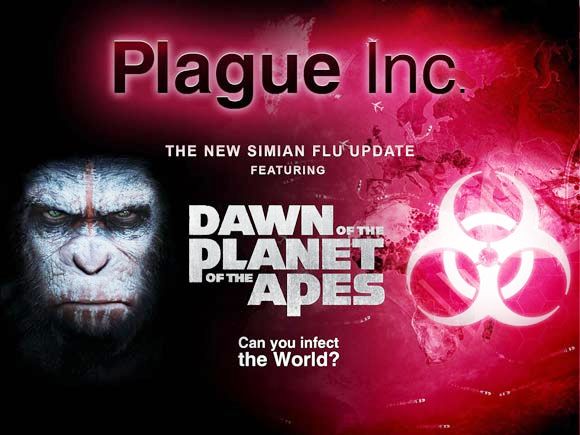 This is the main story of this game. This game achieved many awards and trophies for its uniqueness. This games developer is Miniclip.com, a most famous game maker company. They deserve this type of award for this type of game. So, if you bored with usual game stories. Then you can try it. You will like its uniqueness very much.
Installs: 100,000,000 – 500,000,000!
Price: Free
Download Plague Inc. from Here
#05. Kingdom Rush:
This game is from Iron hide Game Studio. This is also a hard strategic game to play. Kingdom Rush is mainly a defense based game. Here you have to prepare your base strongly to fight with enemy. Here also you have to manage your army also. There are many army types in this game. There is also a good thing of this game is it has many areas to play. There are many type of enemy like normal enemy, boss enemy etc.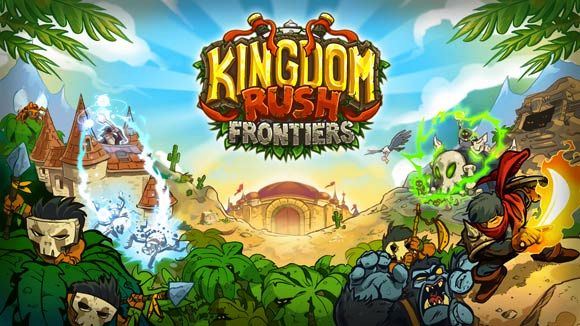 So you have to fight with this type of enemy in this game. The games best thing is its graphics is a handmade cartoon which is awesome to see. There is also an encyclopedia to learn you about the tower and troops. Extra game modes like challenge and other to test himself.
Installs: 5,000,000 – 10,000,000
Price: Free
Download Kingdom Rush from Here
#06. Plants VS Zombies:
When I was writing I was wondering which game company is missing? But, now I found, Electronic Arts (EA). Plants VS Zombies is from EA. This famous game company has made many games which are popular to people. They are mainly make sports games. But they made a strategy game also, name Plants VS Zombies. In this game you have to plant your plants and fight against zombies to secure the area.
There are many types of zombies in this game. There are also many types of plants in this game. So, you have to upgrade your plants and fight against the zombies. There are many levels to play. Coin packs for you in this game. Download it and play it!
Installs: 100,000,000 – 500,000,000!
Price: Free
Download Plants Vs Zombies from Here
#07. Anomaly Warzone Earth HD:
This game made from 11 Bit Studios, offers a new concept of Tower Defense. If players usually build tower-tower to avoid enemy attacks, then here the player should avoid attacks from the tower. This game is equipped with a map that can be used to strategize in combat. Anomaly: Warzone Earth requires good time management because it will deal with aliens in large numbers. There is not much to tell from this kind of genre.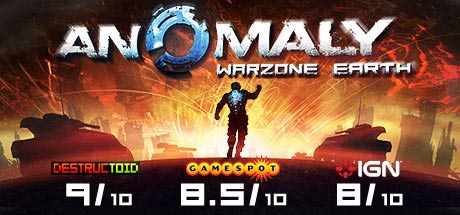 The essence of the story is the human resistance to the aliens who have invaded the earth. The player only acts as a commander of troops from humans, who want to finish off the aliens by raiding their headquarters. The graphics in this game are also pretty good for similar games, although that is not the main point. Its appeal just comes with its anti-mainstream game play reversing the conditions in the tower defense genre itself. It would be also a good game!
Installs: 100,000,000 – 500,000,000!
Price: 3.37$
Download Anomaly Warzone Earth HD from Here
#08. Autumn Dynasty-RTS:
Dynasty Autumn-the RTS-in general, a good strategy that gives us the opportunity to demonstrate their general skills to the fullest. If you've always wanted to be in the chair of a powerful emperor, then it's your time. The Game is distributed solely on a fee basis, so any donation or in-game purchases, you will not find it.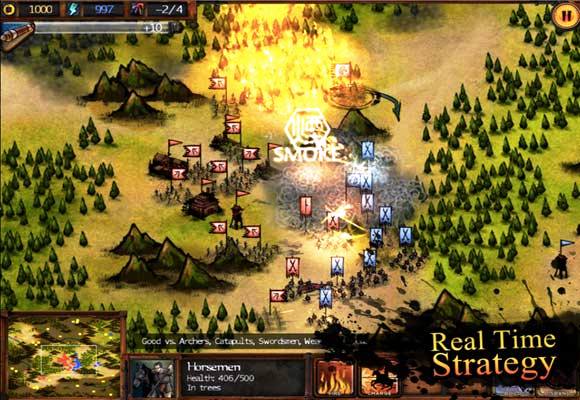 Along with the game Autumn Dynasty – RTS on Android, we need to move in the middle Ages, where there are constant wars between the armies of the great rulers who want to capture all of the land in the district and to become the sole owner. So, if you like ancient things, you will like it!
Installs: 10000-50000
Price: 5.01$
Download Autumn Dynasty-RTS from Here
#09. Frozen Synapse Prime:
Likely many older players remember well the tactical turn-based strategy Frozen Synapse. Due to its exciting game play built on the pre-planning of moves of all squad members' game has gained immense popularity among fans of the genre. The developers decided to please the players and gave us Frozen Synapse Prime modern cult strategy execution. Previously, the game was released on most desktop platforms, and now the time has come for Android.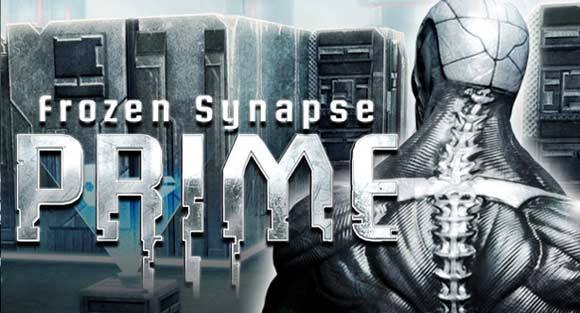 Frozen Synapse Prime plot develops in a fantasy world far into the future, greedy and cunning Corporation laid hands literally everything in your home town, but you are not accustomed to giving up and gathered a small detachment go for an operation to overthrow the invaders. The developers kept the original game play, but completed the game in full 3D, which of course cannot fail to please the fans. In addition to a long single company in 40 missions long, and the game has a full-fledged multiplayer mode.
Installs: 10000-50000
Price: 3.85$
Download Frozen Synapse Prime from Here
#10. Civilization Revolution 2:
Civilization Revolution 2 sequel gives the player the opportunity to build his own empire and carry it hundreds of years, in cooperation with other States or fighting with them. Here there is all the game mechanics that are typical for Civilization: diplomatic engagement with other countries and trade, building his owns empire arbitrary scale, the development of technology and science, and there is the possibility of military action.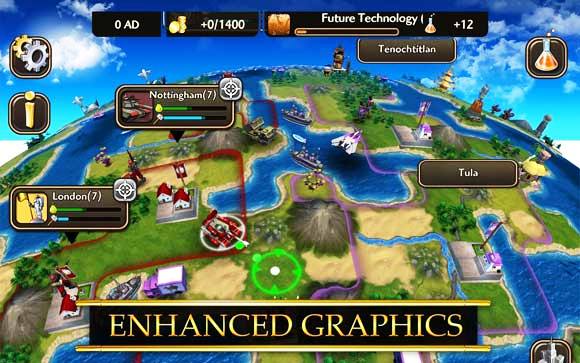 Fans of Civilization series of games the new Revolution 2 should be like, because on a mobile device with Android, you will not find anything like it. Certainly, the graphics and game play are cut, compared to the full-fledged games Civilization, but the main aspects still present.
Installs: 100000-500000
Price: 9.99$
Download Civilization Revolution 2 from Here
#11. Sim City Build it:
Construct your own city, run it and see how it is filled with life. Thanks to a stunning 3D-graphics, famous sites, bustling streets and the citizens, who tells you that you need-this is the most realistic "builder of cities" on the mobile platform! WELCOME, MAYOR! We are pleased that you are with us. The first item on your agenda-create a unique city, in which residents will flock.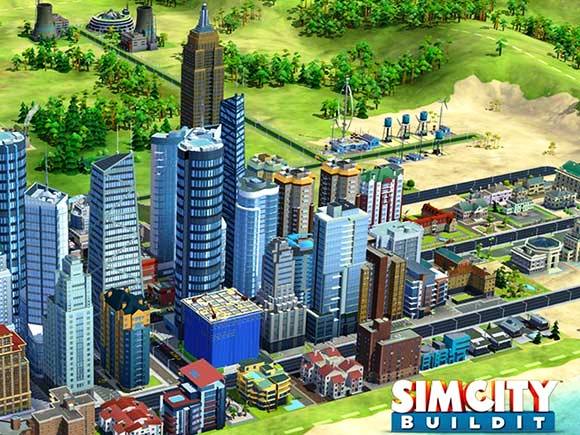 The more will become your city, the more the needs of your citizens will have. Solve the problems of the city and create a real urban service to the residents were happy, but your city has flourished.
Installs: 50,000,000 – 100,000,000
Price: 9.99$
Download SimCity Build it from Here
#12. Breach & Clear:
An elite unit of fighters is ready to execute your tactical team to destroy the terrorists – Breach & Clear. Choose the best fighters and create your own team from scratch, giving each soldier his position. Your soldiers have to break into the closed premises, where there will be terrorists; you have to choose the right tactics and placing soldiers throughout the room.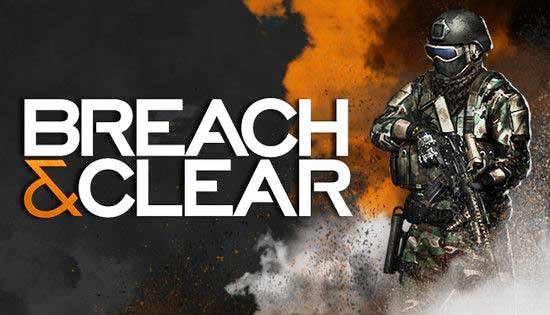 Offering exciting operation around the world, you will visit Afghanistan, China, Germany, Turkey, and Mexico. The game involved real copies of elite US troops, and Canada, represented here units such as – Army Rangers, Navy Seals, JTF2, and others. Each unit is unique and has its own characteristics of movement speed, accuracy, life, and others.
Installs: 100000-500000
Price: 0.99$
Download Breach & Clear from Here
#13. Hearth Stone:
Hearthstone Heroes of Warcraft-a board sport on android, with a huge variety of different playing cards from Blizzard developer. Immerse yourself in this unusual card game with a head and experience a quick victory. Begin your game with an introductory lesson to help you speedy recognizes and adapt to the game.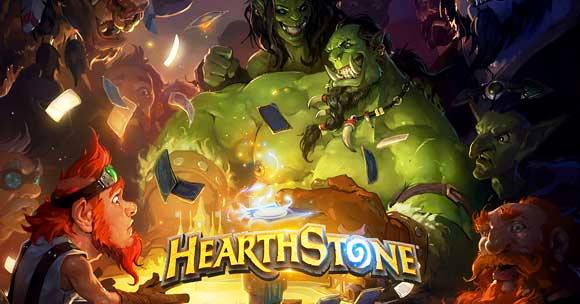 Choose an appropriate hero, and with the help of effective spells to fight worthy opponents. Use the notion out method to help you in a couple of minutes to defeat the enemy, and if that doesn't work then call for assist of numerous creatures. The sport will appeal to lovers of gambling and admire this game for its depth and completely unique surroundings.
Installs: 100000-500000
Price: Free
Download Hearth Stone from Here
#14. DomiNations:
DomiNations for Android-it's a huge-scale approach with an interesting idea, which invites players to take manage of one of the historical nations and to carry it thru several centuries of records, from primitive society and to the space age. Such a theoretical version of strategic improvement cannot but recollects the cult series.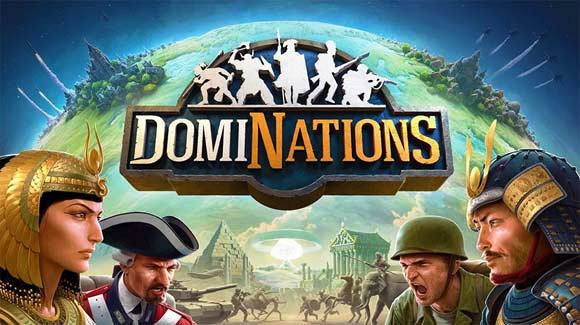 Civilization that is explained by using the presence within the team of designers of developers who worked on the well-known method. By the manner, the graphics component DomiNations is at the best degree and finished insensible miniature-fashion with much lovely information. This is a pure strategy sport that's well-known to all. So, you could love it additionally also at last!
Installs: 100000-500000
Price: Free
Download DomiNations from Here
#15. Clash of Kings:
Clash of Kings-Good navy method for the development on your android smart telephones and capsules. You ought to control the empire of the seven kingdoms. Your undertaking isn't best to increase your empire, but additionally, fend off the enemy, and no longer allow them to take your kingdom.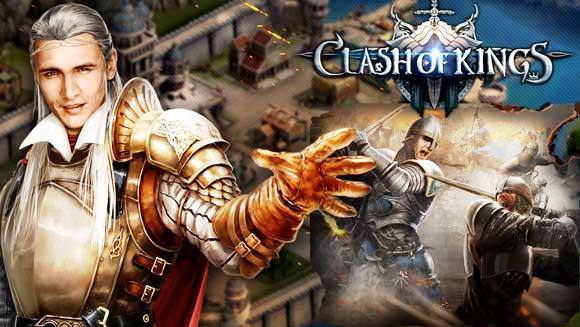 Also online, you could combat with other gamers for the identity of most a success ruler. Also, recall about the inner politics of the dominion, and the population – higher equips the constructing and lock. This is a top rated game with the aid of public. So, you could test this also at final!
Installs: 5000000 – 1000000
Price: Free
Download Clash of Kings from Here
A big list of top 15 strategy games are described over. Gamers, maybe you all will try to read the full article and understand the real story of game and play it. Here I tried to describe the full story of each game. Hope, you read and already downloaded the games to play! Best Strategy Games for Android 2020 In the list I provided both Free and paid apps for your android phone and tablets. You will find the best one for you. These game will makes you always happy strategy lovers. Download the games and play the games! Happy gaming!
Summary
Reviewer
Review Date
Reviewed Item
15 Best Strategy Games for Android Phone & Tablets 2020
Author Rating





Software Name
Software Name
Software Category